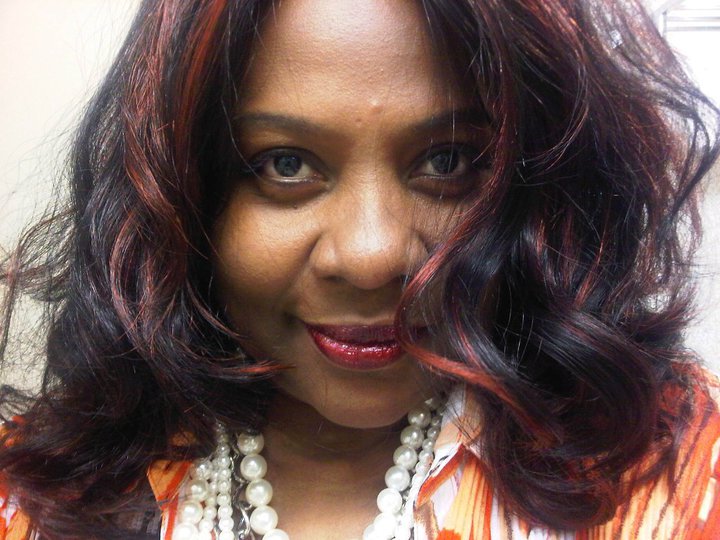 Dione, a Jamaican born, was a member of the Swallowfield Chapel Church in Kingston Jamaica. She has been a born-again Christian since 1997.
She spent 8 months as a discipler in the Radical Dimension Youth Ministries at her church. She went on to assist for a short while with the planning of the Project 150 ministries there also, a ministry that supports Jazz and music in arts among Christians.
Since her conversion, the Lord allowed Dione to take a job with one of Jamaica's leading secular music recording company; Shocking Vibes Production Ltd. This establishment was home to Jamaica's #1 Reggae dancehall and Grammy Award-winning Artist Beenie Man. Dione served as Distributions Manager from 2000 through 2002 and then became Public Relations and Promotions Manager from 2002 to 2006.
Dione enjoyed her time at Shocking Vibes. At times others question her claim to work in such a secular organization as a Christian. but Dione stood true to her Christian beliefs and excelled in her services there. It was more like a Joseph or Daniel story if you will. She worked very closely with the company's directors they wouldn't do much of anything without her. They had her organize many different major events produced by the company including one of the best produced annual reggae festivals next to Reggae Sumfest – the Beenie Man Summer Sizzle.
Over time quite a few of her co-workers would accompany her to church. The culture of the establishment was a Rastafarian religion, but would soon become quite Christ-aware. In fact, one artist accepted Christ at her very desk and left the secular music business, others would come to know Christ through her influence there.
The company came to a seemingly pre-mature end in December 2006 when the reggae icon Beenie Man left the company to begin his own label, and most of the workers were made redundant. This did not take Dione nor her boss by surprise, as God had revealed it to her in a dream and she had made it known to him and a few other high ranking employees.
After the closing of Shocking Vibes, Dione would continue to be a sought out music consultant for many different top secular music companies both local and in the USA.
Dione retired from the music scene in 2014 when she met her husband William and migrated to the USA. While Dione is still welcomed as a part of the Shocking Vibes team, she now works from home in her own Decorating Company – EX:25 Designs, as the Chief Designer. EX:25 Designs serves as Event Planner and Event Designers for various leading corporate institutions in the United States and Jamaica.
Dione received her Associates, Bachelors, and Masters Degree in Biblical Studies with a minor in the Prophetic Ministries with the Tabernacle Theological Seminary. On December 7, 2019, she was awarded the Honoris Causa Doctor in
Theology, by the Global Beyt Mikra Bible College in McDonough, Georgia.  On December 8, 2019, Dione was officially ordained as a Minister and Pastor by Apostle Dr. Wilburt Nyamayedenga of the Jesus Nation Church, McDonough Georgia.  She is currently pursuing her second Doctorate Degree in Biblical Counseling with a minor in Divinity, with the Veritas Summit College in Stockbridge Georgia.
Dione and her husband William Nancolas currently lives in Georgia, with their 2 terrier Schnoodle puppies; Blu and Chase.  She now spearheads the Spirit of Esther Ministries and the new Epsilon Omega Gamma Christian Sorority. Under those ministries, Dione started the 2nd Chronicles 7 Project, dedicating to spiritual warfare as soldiers in the Kingdom of God, The Read The Bible 365 dedicated to encourage Christians to read the complete word of God. Recently, she created the From Scars to Crown Video series, providing a platform for women to share powerful testimonies of how God used circumstances in their lives to bring them to a place of divine purpose in the Kingdom of God.