From Hadassah to Esther – Be transformed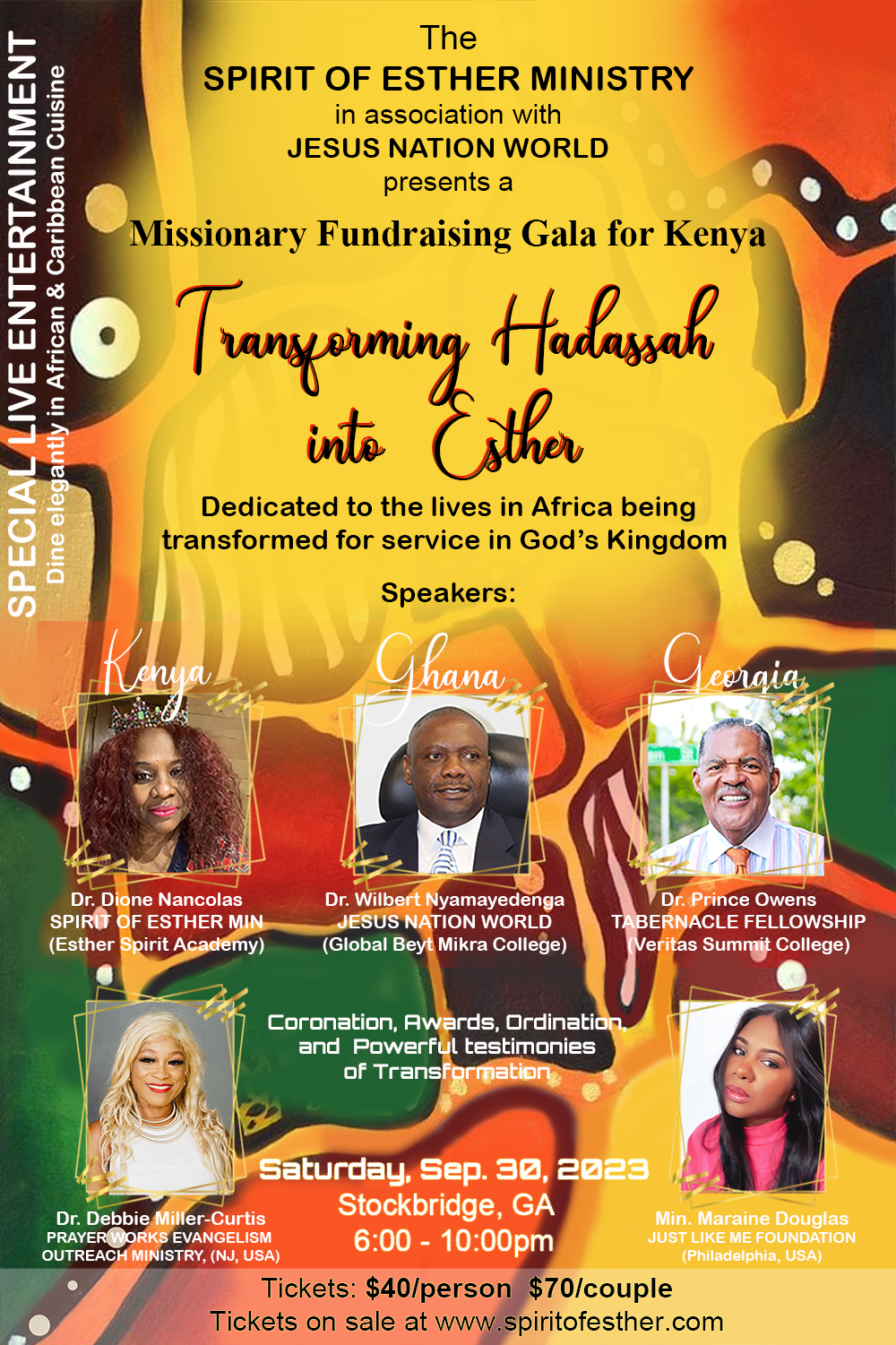 Celebrate this special event with the Spirit of Esther and the Jesus Nation World Ministries as they honor people who have made priceless contributions to their ministry and in society.
Listen to powerful testimonies of lives that were transformed, watch as some ladies are ordained for ministerial service, and become transformed as you are ministered to in spirit.
Dine and dance in an atmosphere of awesome decor and good ethnic foods and music indigenous to Africa, America, and the Caribbean.
You will not want to miss this. Come in your best African attire to show support of God's Kingdom for the people of Kenya!
---